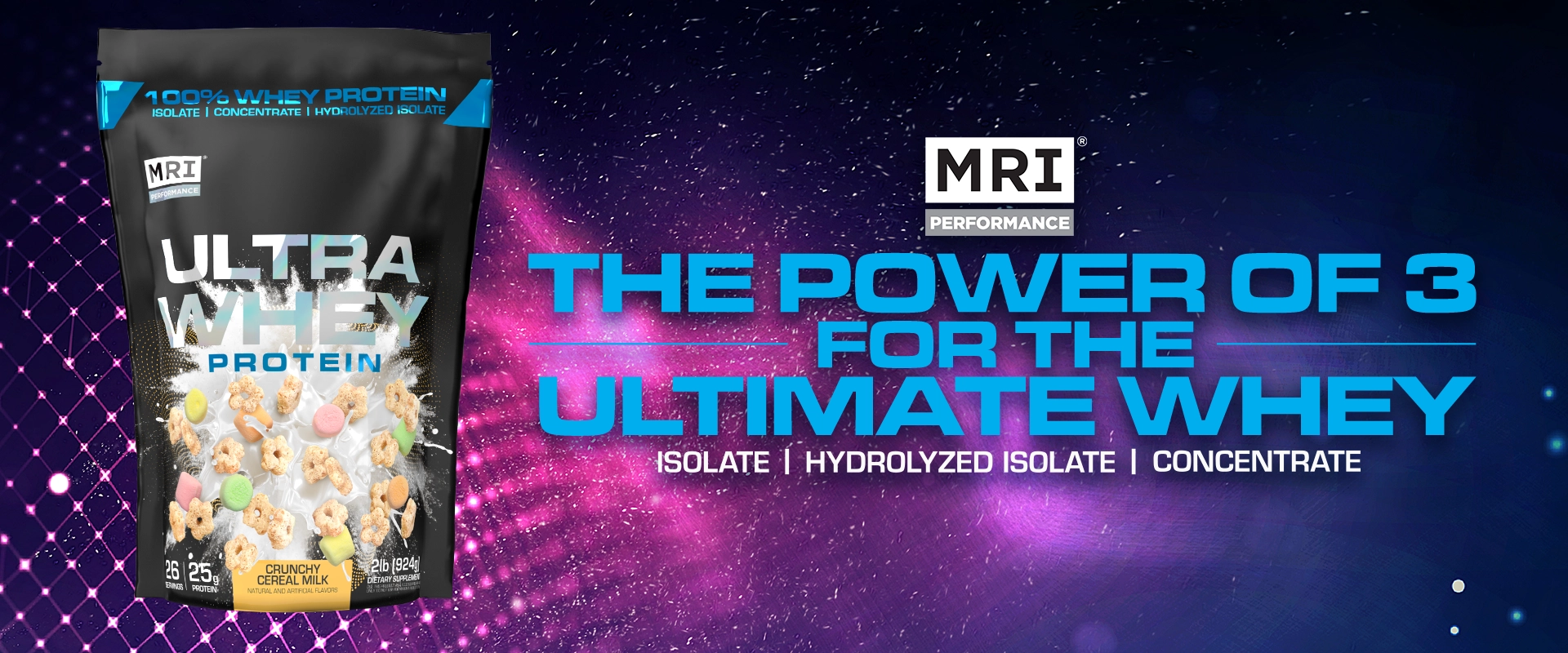 LEAN MUSCLE

MRI® Performance Ultra Whey contains 25 grams of the highest quality protein for superior protein content and absorption rate.

GROWTH

Whey Isolate, Concentrate and Hydrolyzed Isolate protein promotes efficient protein synthesis to support optimal muscle growth.

RECOVERY

Made with premium ingredients that work together to increase amino acid absorption for faster muscle recovery.

NO AMINO SPIKING

Only the finest protein sources are used to provide a full spectrum of amino acids with no loading of additional cheap amino acids.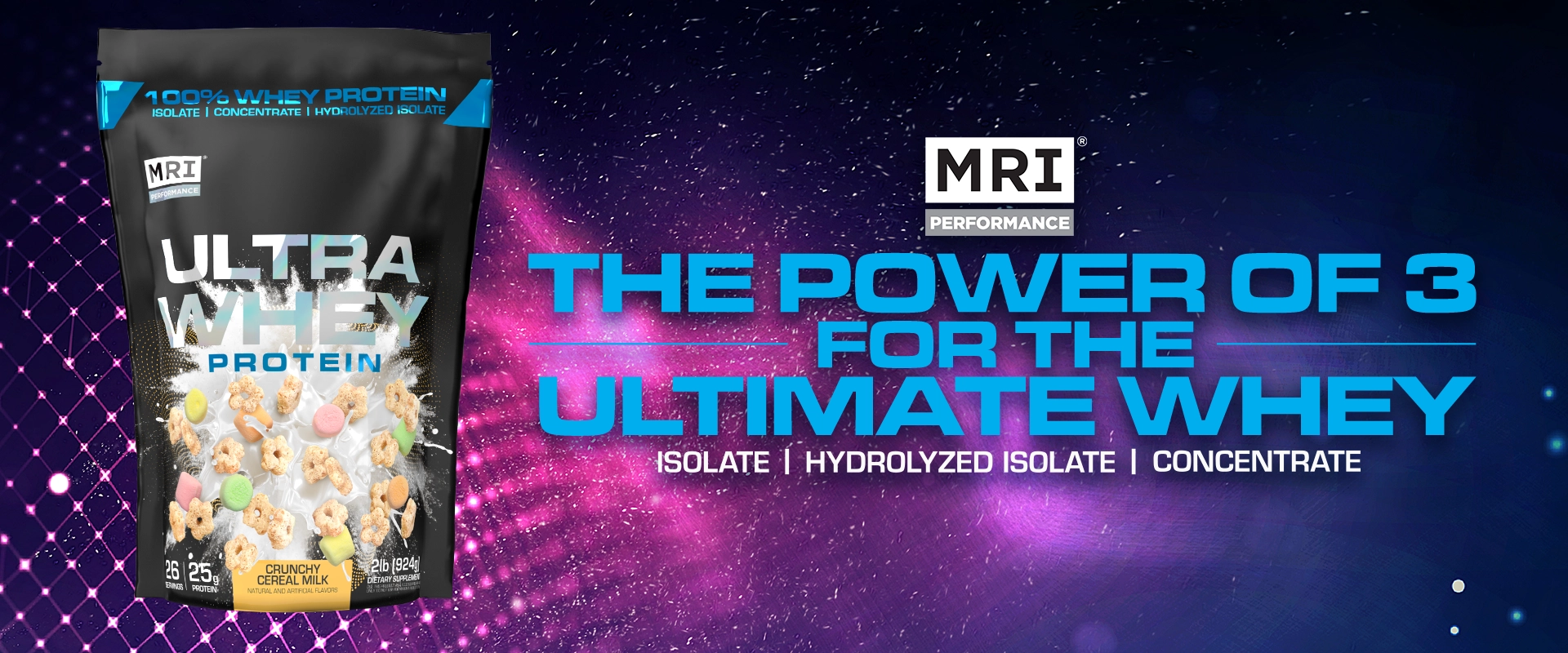 SUGGESTED USE
Mix each scoop with 5-6 fl. oz of water or beverage of choice, vary amount of liquid to taste.
WARNING
This product is only intended for healthy adults: immediately discontinue use and consult a licensed, qualified healthcare professional if you experience any adverse reaction to this product.
All persons should consult a physician or your healthcare professional before using dietary supplements, as individuals may have different supplemental needs. Consumption of this product that is inconsistent with recommended usage may produce adverse side effects. Discontinue use and contact a physician immediately if you experience any adverse symptoms.
CRUNCHY CEREAL MILK
FRUITY CEREAL MILK
Whey Concentrate
The least processed form of whey protein, containing immunoglobulins and antibodies that may help to improve your immunity.
Whey Isolate
Processed so that most carbohydrates and fats are removed, yielding an extraordinarily high amount of protein.
Hydrolyzed Whey Isolate
Broken down partially by enzymes that send amino acids to your muscles quicker than other forms of whey.
2 Reviews
This is good stuff! Can't wait to get more!

Love how protein-dense this stuff is!